With all the activities going on this week and the lack of available drivers, there will be NO activities van for the remainder of the week. Please plan accordingly.
On February 1st, Stapleton Public Schools hosted the annual Scripps Spelling Bee for students in grades 1-8. Two students from each grade competed in the School Spelling Bee. The top two students from the School Spelling Bee then competed in the Logan County Spelling Bee. School Spelling Bee contestants were (pictured left to right): Front Row--Lily Ramirez, Landon Swim, Brandon Frey, Lucy Joedeman, Micah Weems, Tye Schaeffer, Flint Isom, and Conner Kinderknecht. Back Row--Luella Joedeman, Hope Correll, Hunter Schaeffer, Maddie McEntee, Kinlee Goodrich, Brody Goforth, Joei Stewart, and Sadie Dannatt. The Logan County Spelling Bee Champion is Kinlee Goodrich, and Runner-Up is Micah Weems. The Championship Word was "archer". Kinlee will represent Logan County in the State Spelling be held at UNO on March 18th.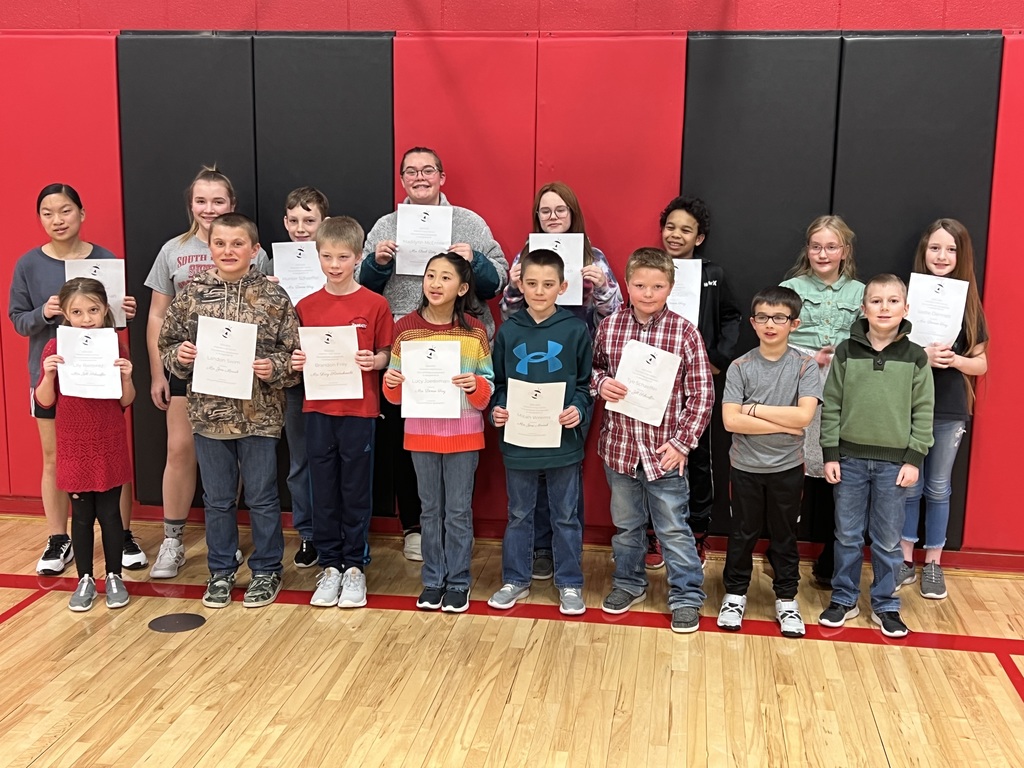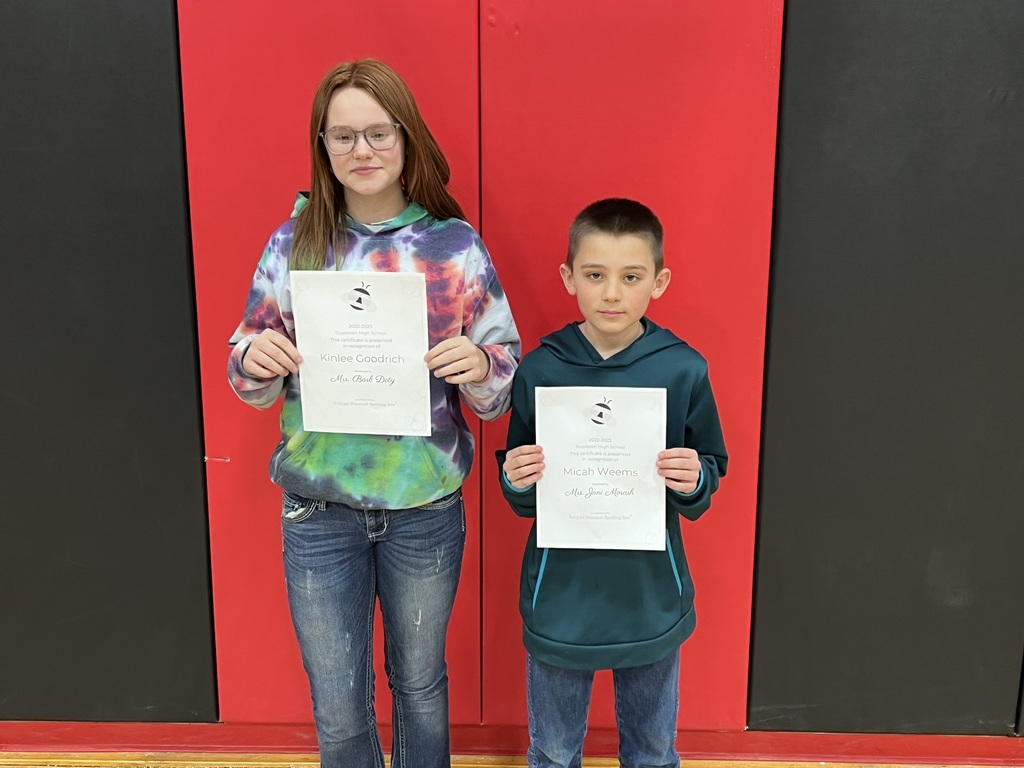 On January 30th, Stapleton Elementary recognized students who demonstrated Kindness at part of the PBIS program. Students recognized were: Kindergarten--Paige Dannatt (not pictured), 1st Grade--Kallie Florea & Greg Walz, 2nd Grade--Tye Schaeffer, 3rd Grade--Luky Frey, 4th Grade--Elijah Martin, 5th & 6th Grade--Arlyana Stumpf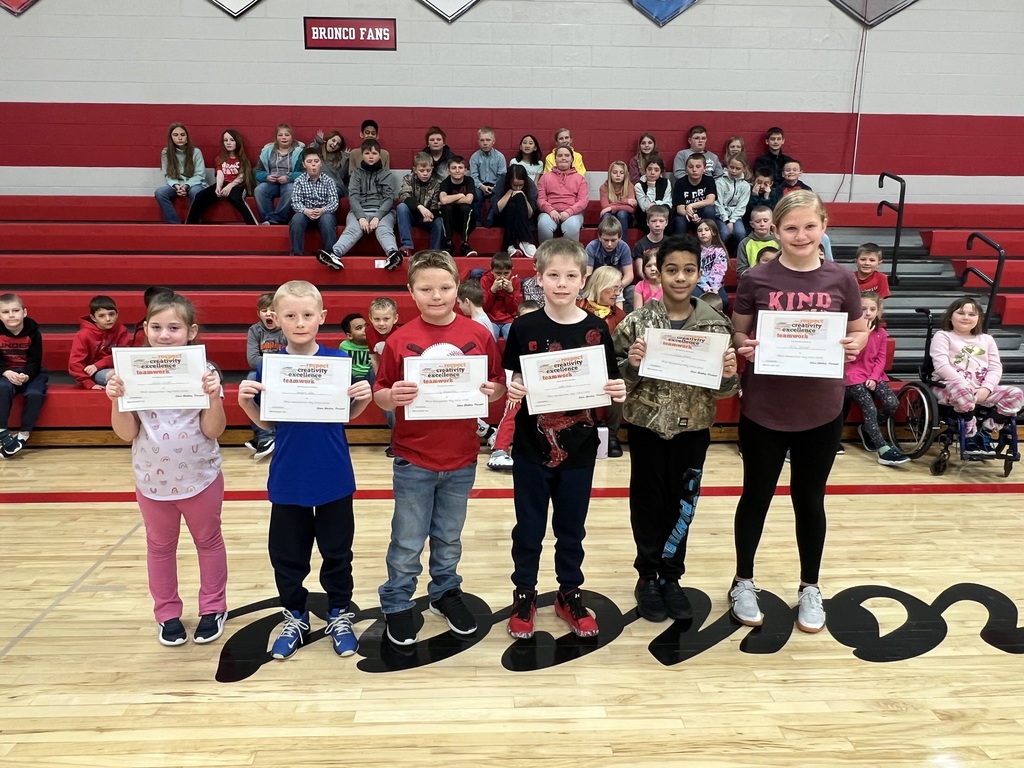 On January 28th, members of the Stapleton Junior High Band performed in the North Platte Middle School Honor Band directed by Dr. John Wojcik, Associate Professor and Director of the Wind Symphony at Chadron State College. Stapleton Band Members performing are: Addie Hill, Kinlee Goodrich, Hope Correll, Jaxon McEntee, Maddie McEntee, and Izzy Waker.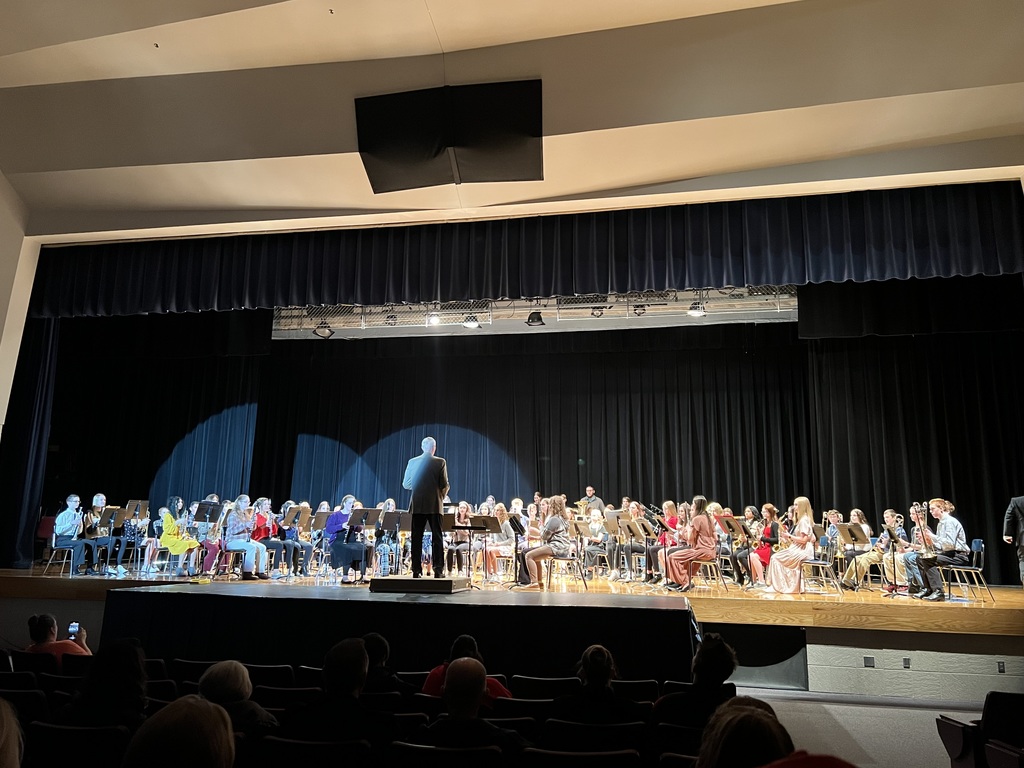 On January 21st, several Stapleton Choir members in grade 7-9 performed in the Singing Youth of Nebraska Honor Choir at North Platte HS. The Honor Choir is sponsored by the Nebraska Choral Directors Association and was directed by Tori Glandon.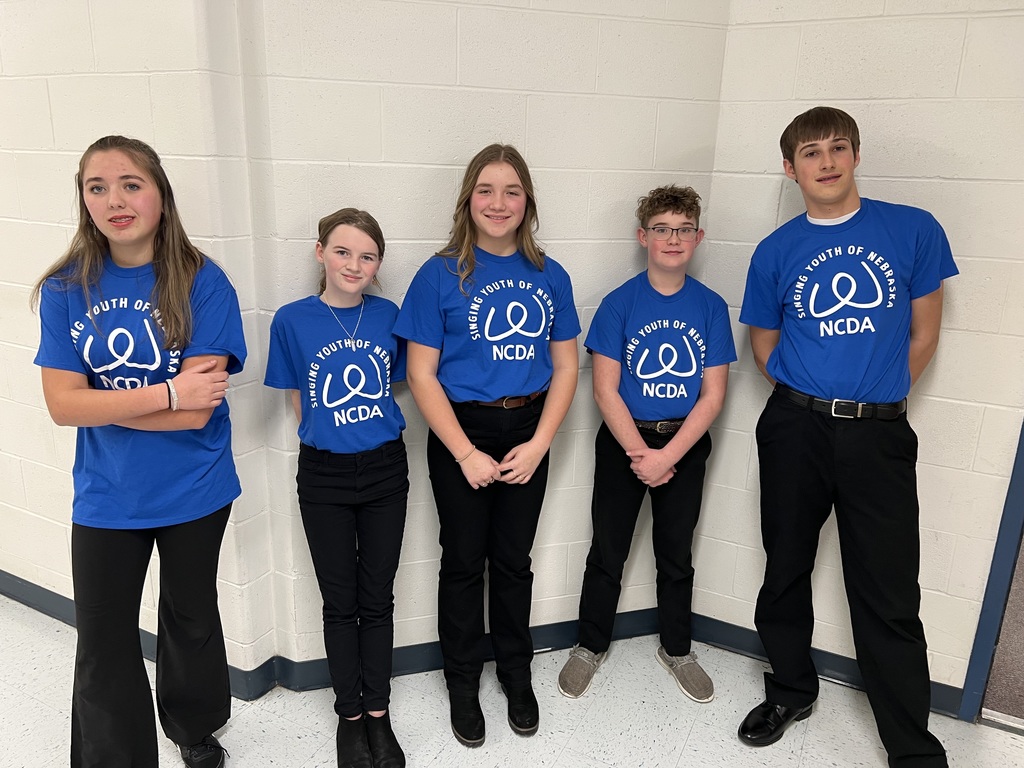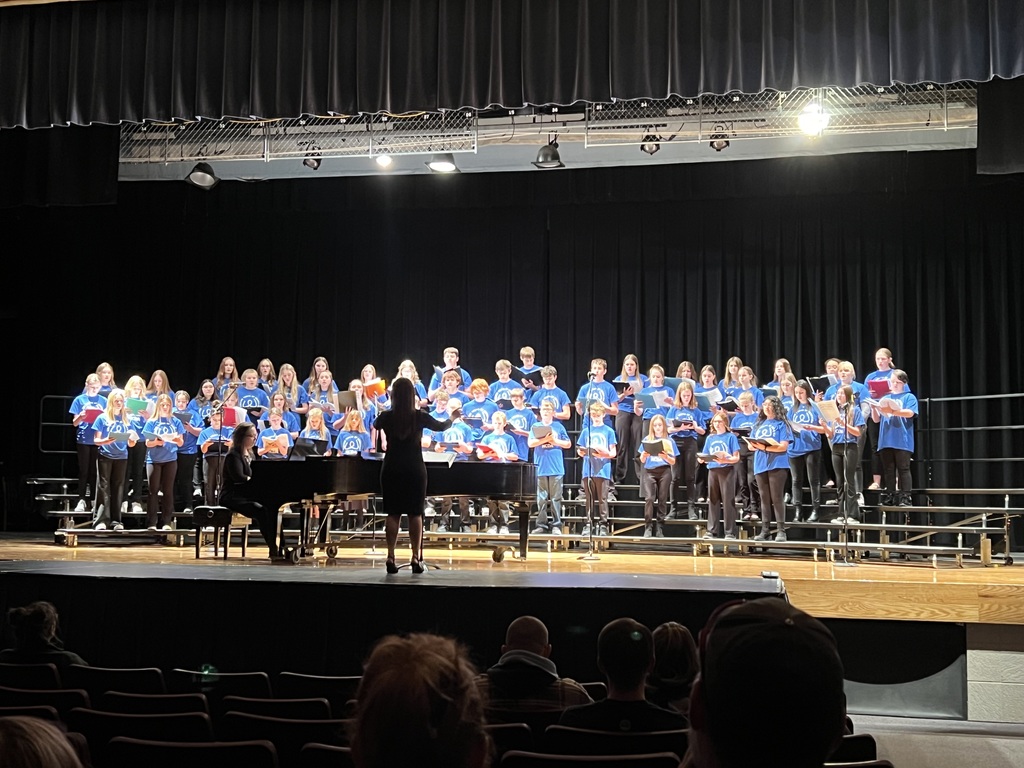 Several members of the HS Band performed in the Oregon Trails Honor Band sponsored by Doane University. The Honor Band was directed by Andrew Feyes, Director of Bands at Doane University. HS Band Members performing in the Honor Band are: Colin Rooney, Marianne Zuniga, and Alex Honeywell.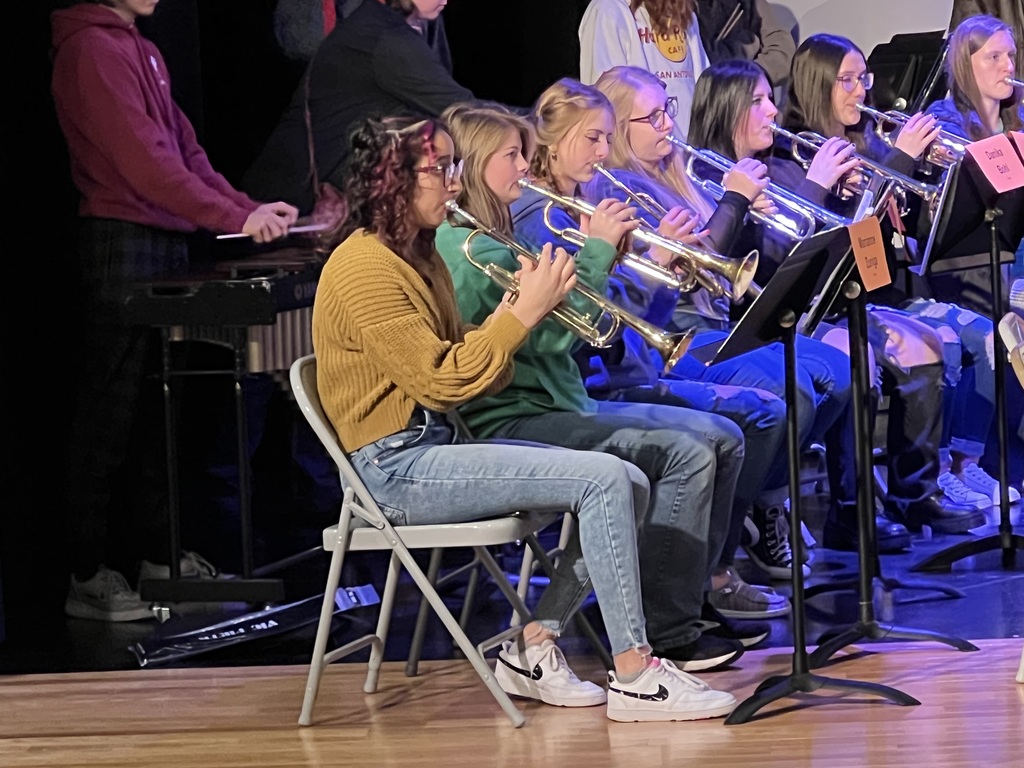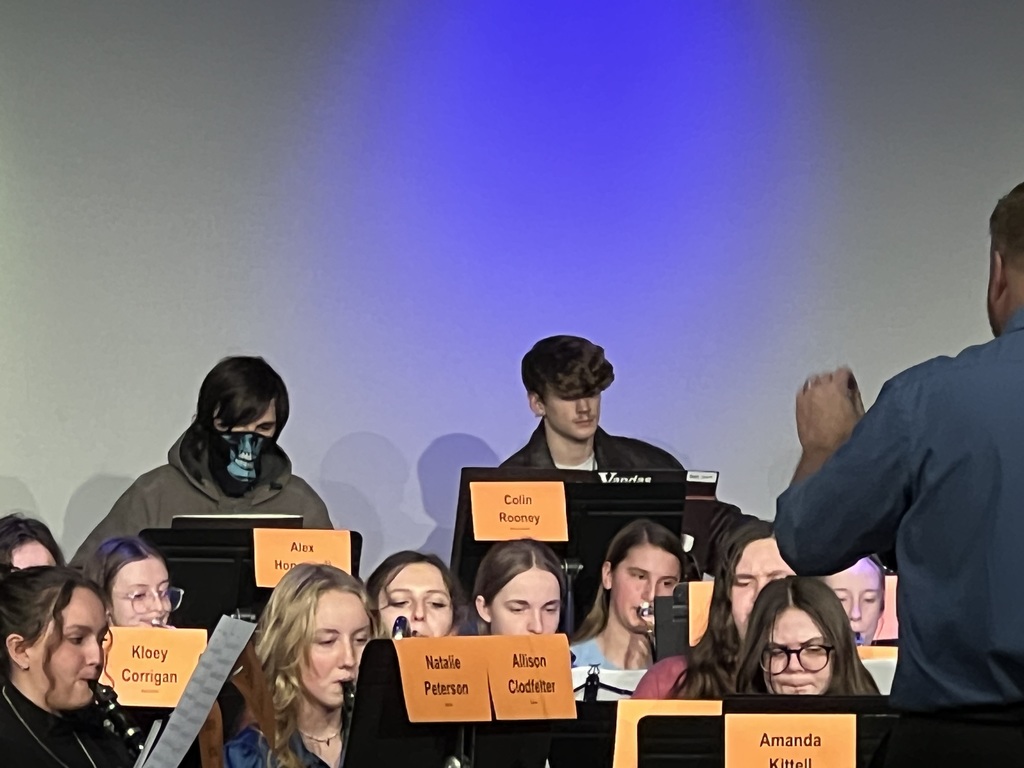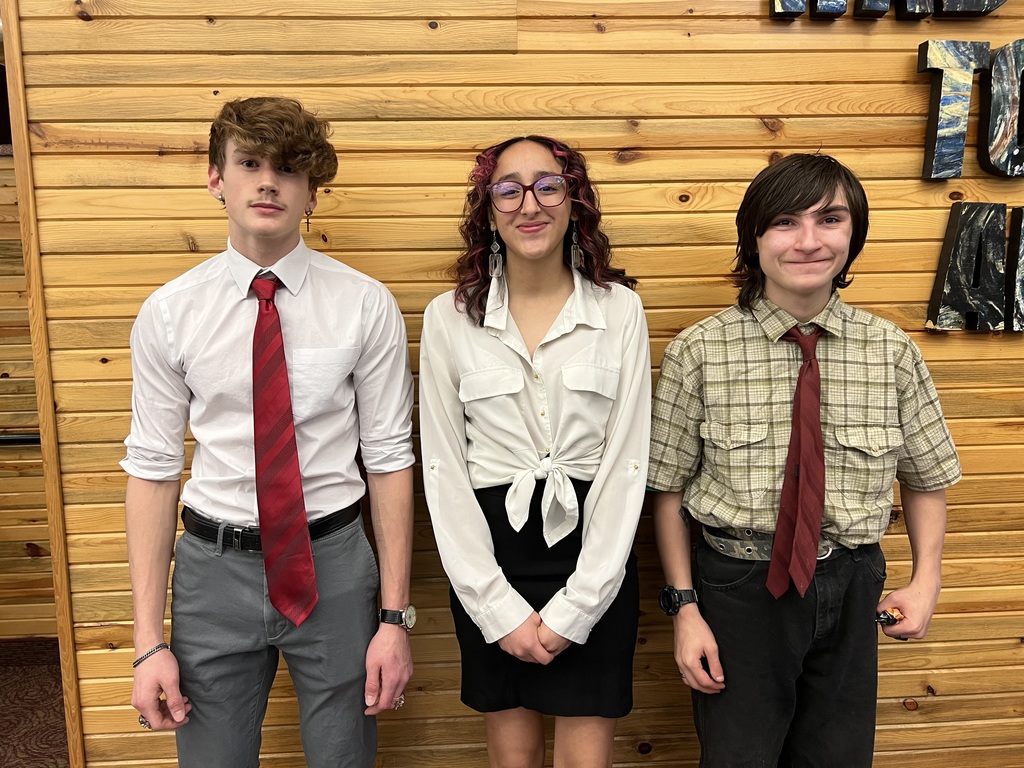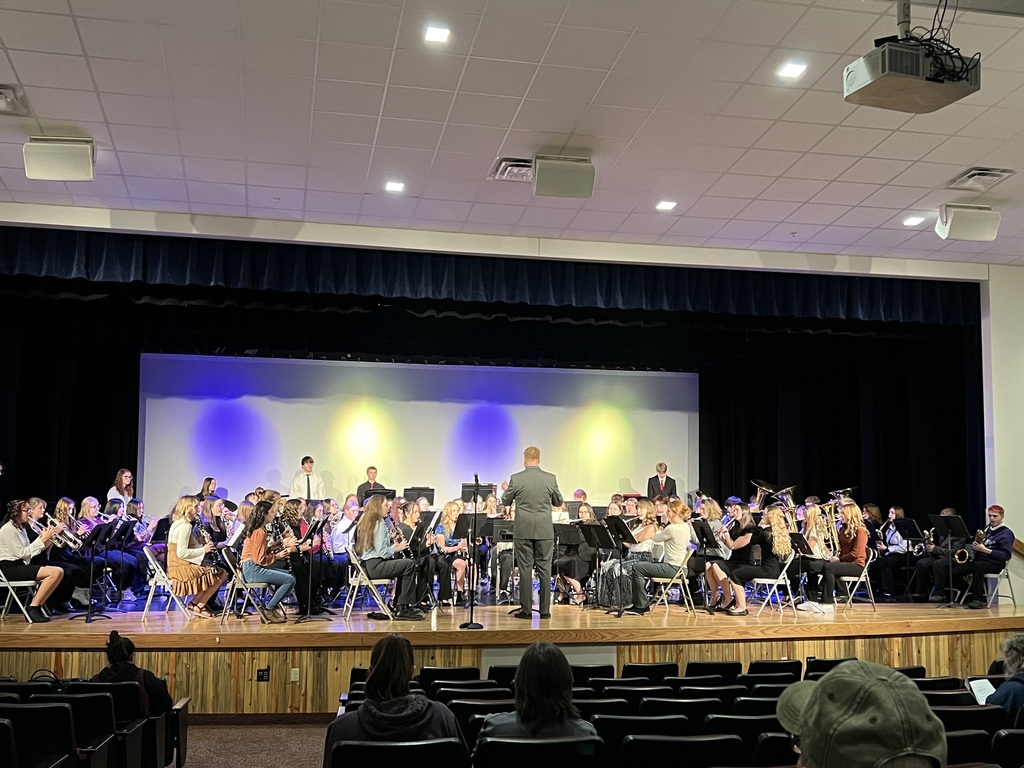 Gothenburg Invitational 2023 For most of the Stapleton Speech Team, it was their first meet, with very little practice under their belts! They managed as a team to take 7th place overall competing against 28 teams! We also earned some more hardware! Medals: Cameron B. Novice Serious - 1st Kelsey A. Novice Humorous - 3rd Tessa H. Varsity Poetry - 4th Tad D. Varsity Persuasive - 7th Arena, Elizabeth, Jay, Abi, Emma Varsity OID - 7th Overall results/placings that did not receive medals can be viewed here:
https://drive.google.com/file/d/1QWXDqMrANdpF_CdDbshD0l9Tf41lNWfA/view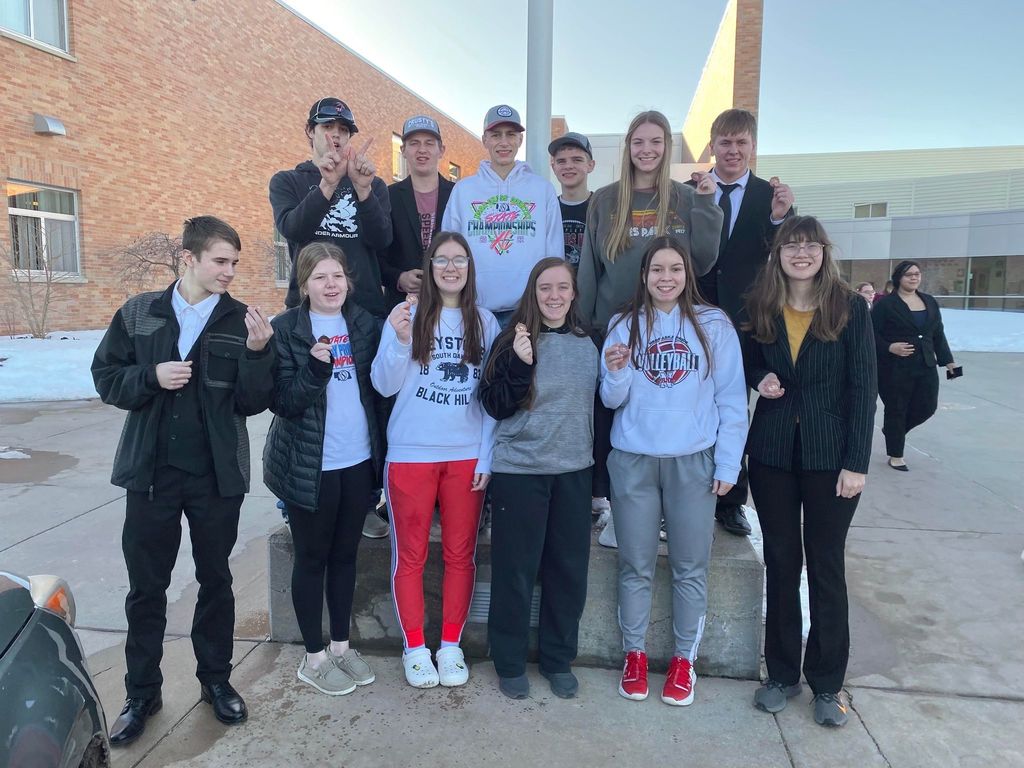 EVENTS FOR THE WEEK OF FEB 6th: Monday 6th: --MNAC Band Festival at Sandhills HS (Dunning) ----Van leaves at 8:15 am, Concert at 5:30 pm --Boys BB with SEM in Stapleton--4:45 / 6:00 Tuesday 7th: --G/B BB with Cozad in Stapleton--4:30 / 5 / 6 / 7:45 Wednesday 8th: --FFA District Career Development in North Platte, bus leaves at 7:00 am --JH B/B BB with Anselmo-Merna in Stapleton--1:00 pm Thursday 9th: --G/B BB with Mullen in Stapleton (Parents Night)--4:45 / 6:00 / 7:45 (No BJV) Friday 10th: --NO SCHOOL--WINTER BREAK --B District WR at Southern Valley (Oxford)--3:00 pm Saturday 11th: --B District WR at Southern Valley (Oxford)--9:00 am --North Platte Speech Meet --Youth Basketball Tournament GO MAVERICKS!!
Call the school office to make your reservation for the 2023 Foundation Gala! Poster Credit: Creative Printers (Thank you for all of your support!)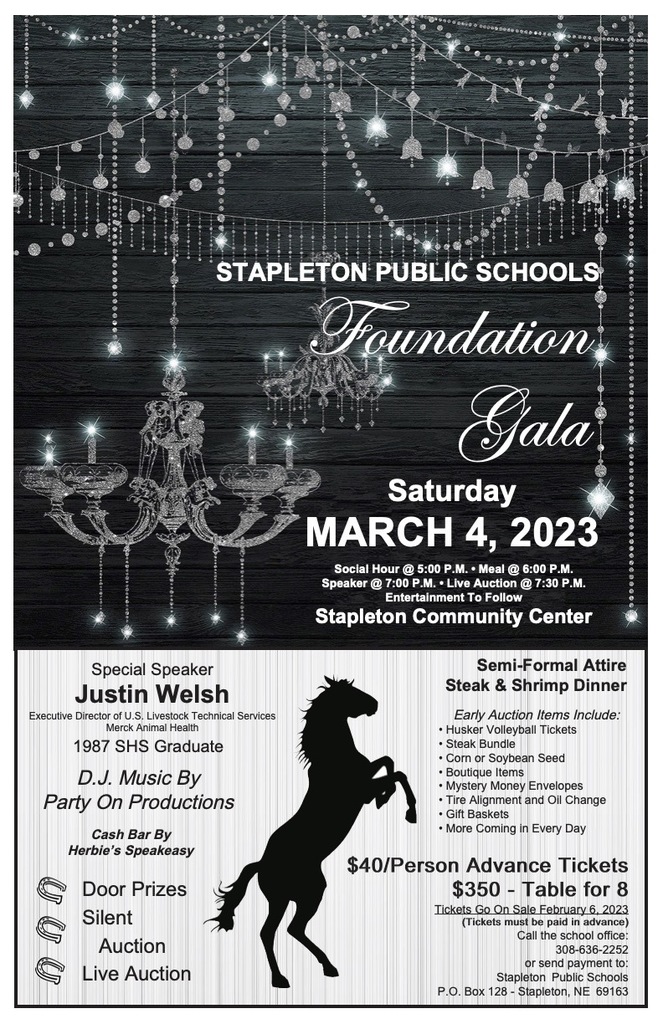 The third grade has been learning about measuring capacity!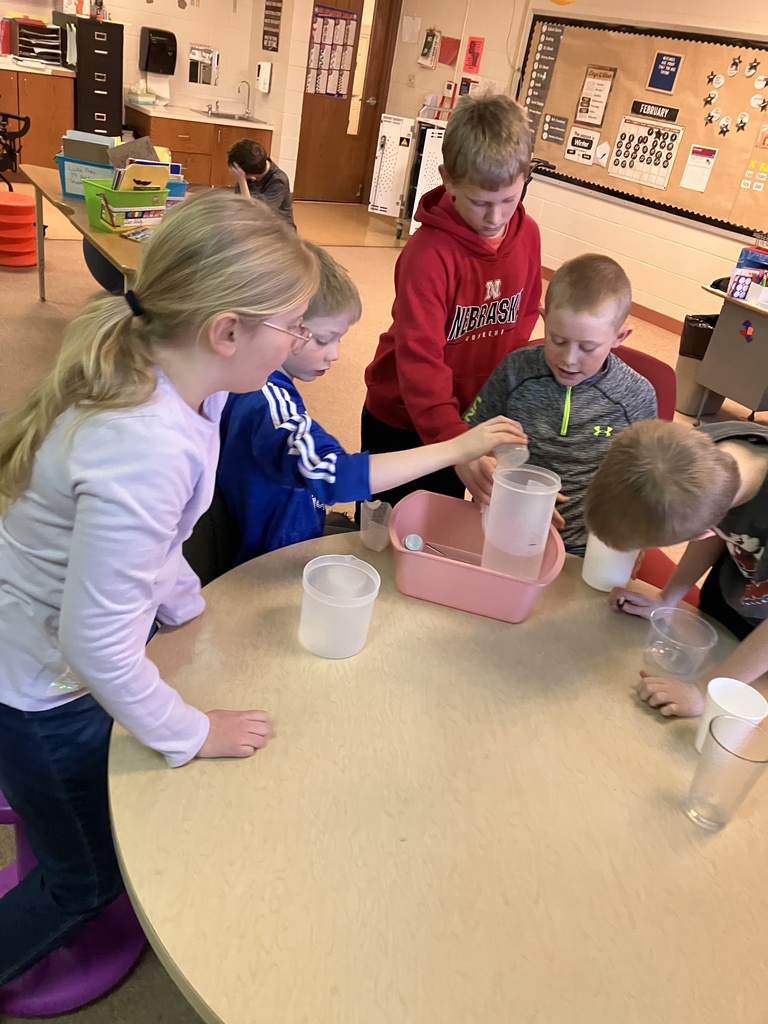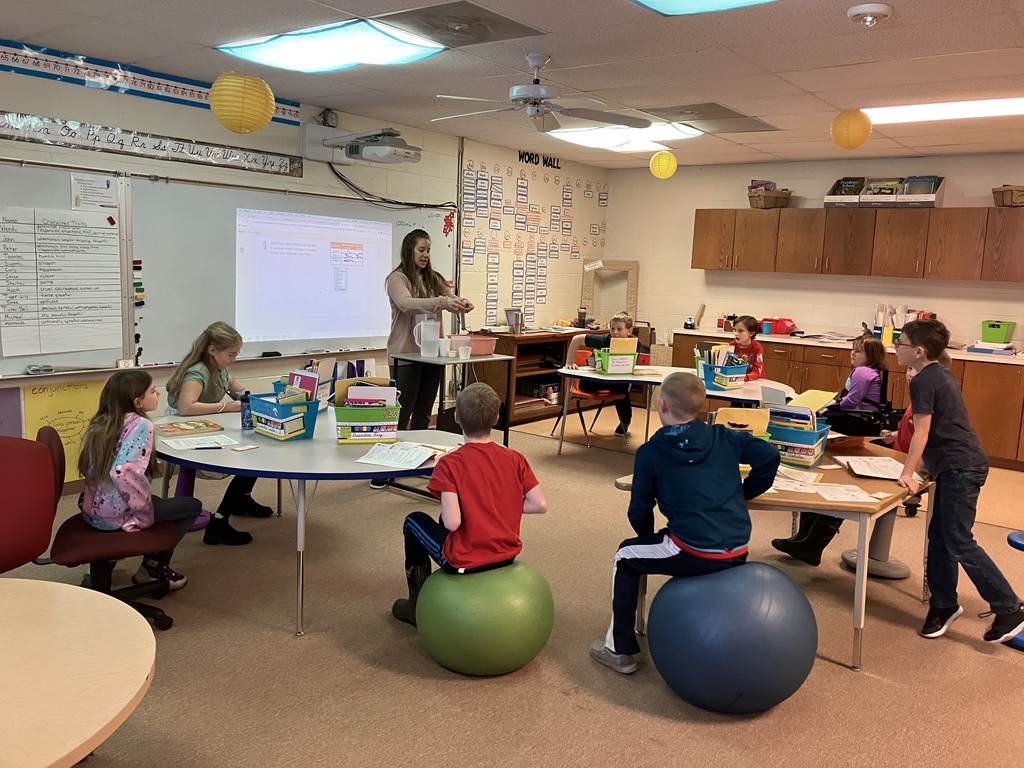 4th grader Lilly Berg shared her kindness by presenting her teachers Mrs. Frey and Mrs. Morash with a gift. Thank you Lilly for being thoughtful and kind! Mrs. Frey and Mrs. Morash. Keep up the good work Lilly!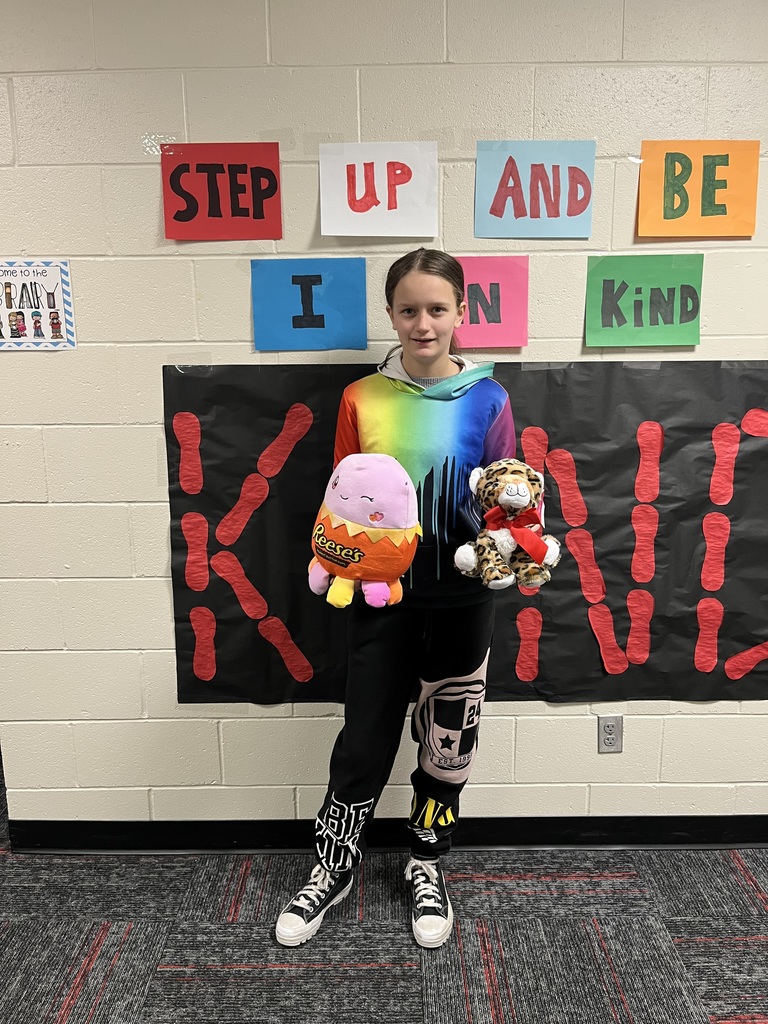 4th grader Baily Weems demonstrated kindness by creating and sharing bracelets with Mrs. Frey and some classmates. Way to go Baily!
First graders practicing math facts adding up to 10 with playing cards!
Events for the week of Jan 30th: Monday, Jan 30th: --Stapleton Chamber of Commerce Annual Meeting--Hen House ---Supper 6:30 / Meeting 7:00 / Local Entertainment to follow --G/B JH BB vs Hyannis in Stapleton--1:00pm JHG, Boys to follow Tuesday, Jan 31st: --G/B BB at Kearney Catholic--4:30/4:30/6:00/7:30, bus leaves at 1:30 pm Wednesday, Feb 1st: --Annual Spelling Bee--2:00 pm in gym (grades 1-8) --JH Quiz Bowl at Anselmo-Merna--van leaves at 11:30 am Thursday, Feb 2nd: --G/B BB at Brady--4:00/5:00/6:00/7:30, bus leaves at 2:10 pm Friday, Feb 3rd: --G WR Districts at Bridgeport--2:00 pm --G/B BB vs Paxton in Tryon--4:00/5:00/6:00/7:30 pm Saturday, Feb 4th: --Speech at Gothenburg, bus leaves at 6:30 am --G WR Districts at Bridgeport --B WR at Southwest HS, van leaves at 6:30 am --JH G/B BB at MNAC in Hyannis GO MAVERICKS!!!

TONIGHT'S BOYS BASKETBALL GAME: Begins at 5:30 CST in Mullen. Drive careful and Go Mavericks!
Teacher's aide Alex is working with Lilly and Elijah on math.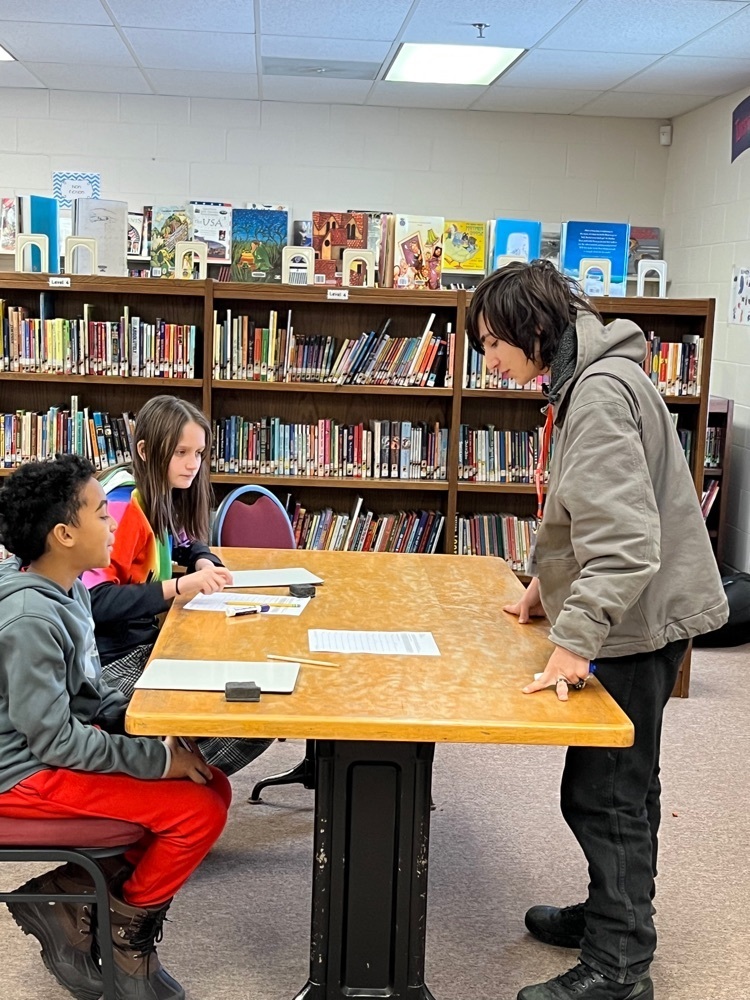 With all the snow the K-6 grades students have been enjoying recess. We have large piles of snow they slide down on. The avid soccer players are not letting the snow stop their games.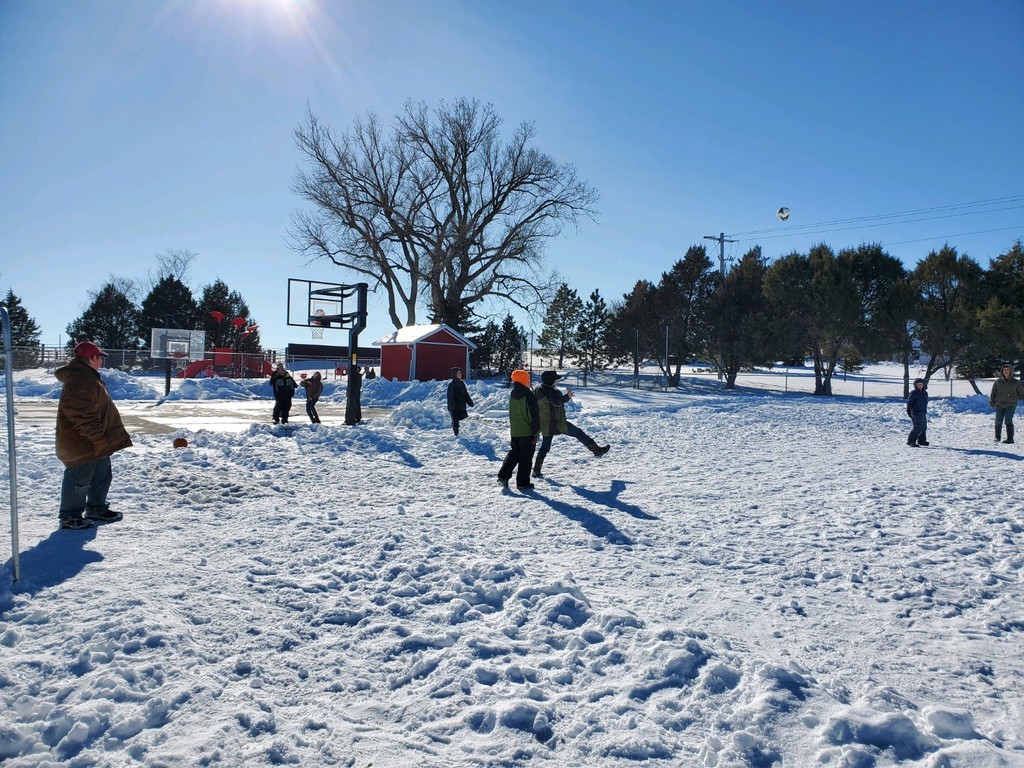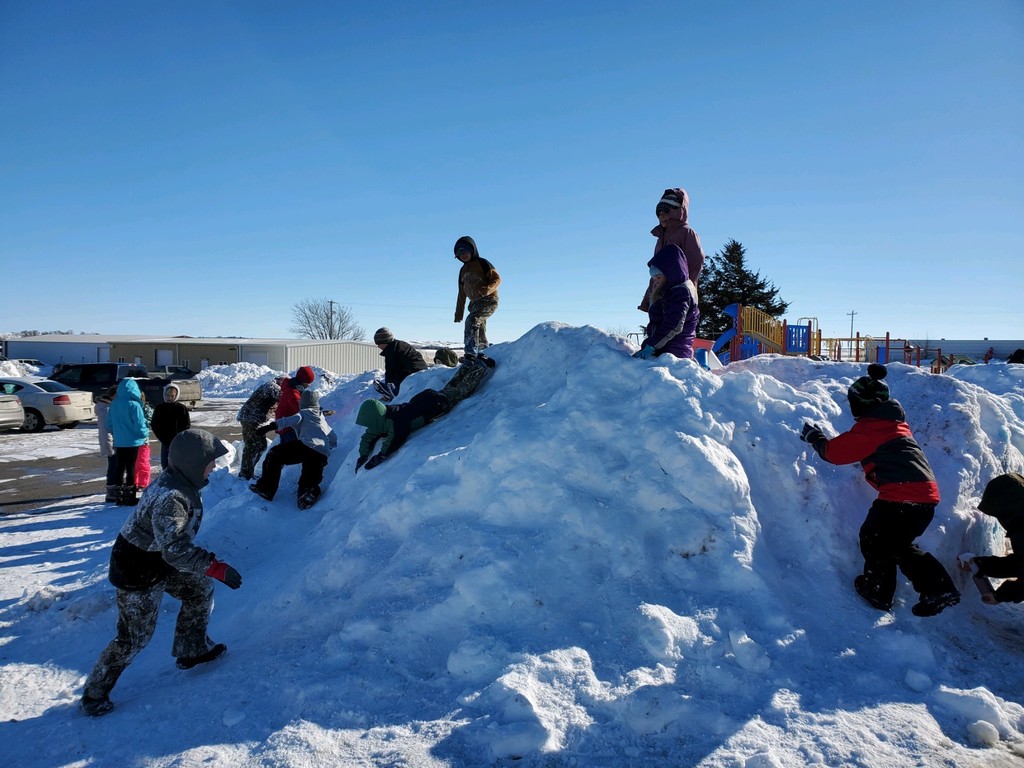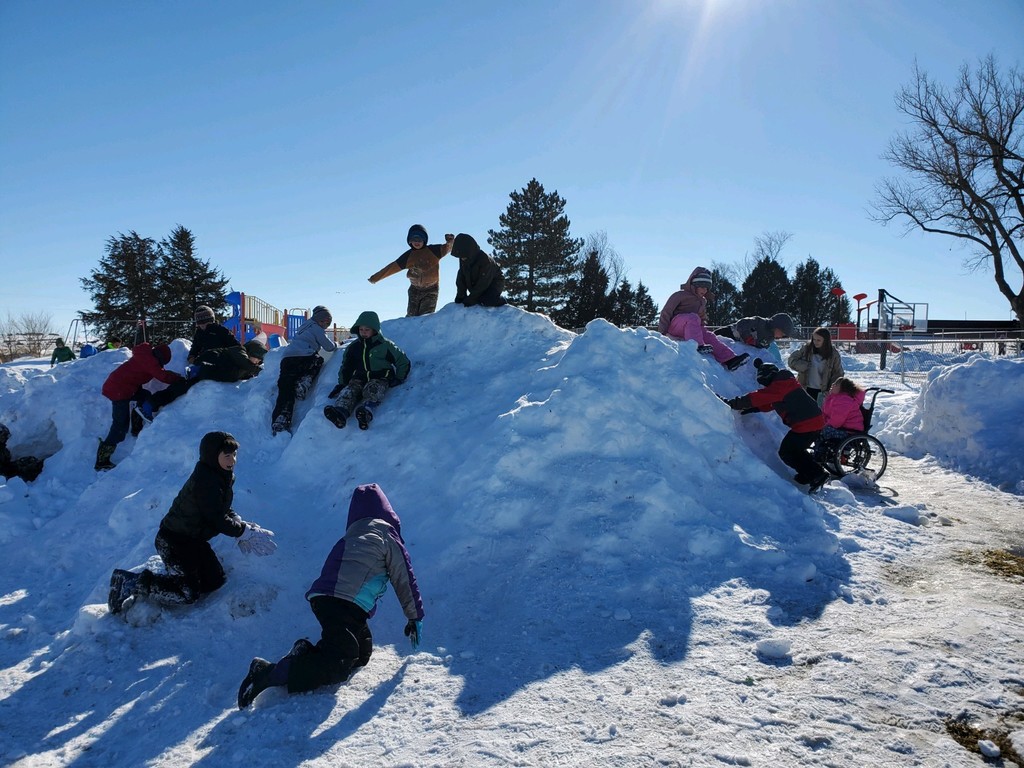 ROAD CONDITIONS-3: there will be no bus service on the south west route. That is Pam Schaeffer's route due to road conditions..

ROAD CONDITIONS - 2: Parents if students are not able to get to school due to road conditions, their attendance will not count against them. Safety is the first priority this morning.

ROAD CONDITIONS: Parents due to blowing snow over night we may some trouble getting to some areas. We will run the buses where possible, but may not get to everyone.