ACTIVITY VAN: Parents, we WILL NOT be running an activity van tomorrow (Wednesday, December 7th) after practices.

There will be a pep rally for our One Act Team today in the main gym at 3:30 pm. Coming off a District Championship, they are headed to Norfolk tomorrow morning for the State Competition. We wish them the best of luck!!!!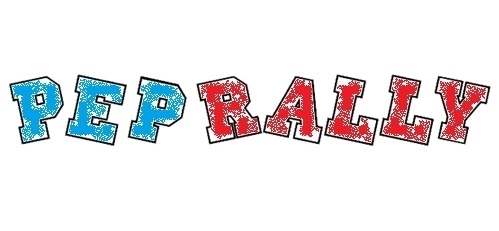 The Student Council will be putting together a Pep Rally to Send the One Act team off to the State One Act Finals today at 3:30 in the Gym. All are welcome to attend!!!!
Today was the freshman's first annual student egg drop. This was a summative project collectively testing students over concepts form the last 3 units: Motion, Force, and Gravity. Students had to take what they have learned and apply it to a device that could carry an egg safely to the ground from both a height of 14 ft and 22 ft. There were many rules, but the main ones were: It had to mass under 1 kilogram or 2.2 pounds, It had to have a mass of less then 800 cubic cm, and the maximum length of any side was 22 cm (about 10 inches). The most challenging of the rules was to keep the device under 800 cubic cm. To give you an idea, that is a volume in-between a 12 oz and 1 liter soda. We calculated volume using water displacement. The freshman came up with many different methods, but the main ones were: Excessive padding to reduce impact, although no parachutes were allowed some also increased surface area to decrease terminal velocity, finally some used elasticity to reduce force. Overall, the project was a great success!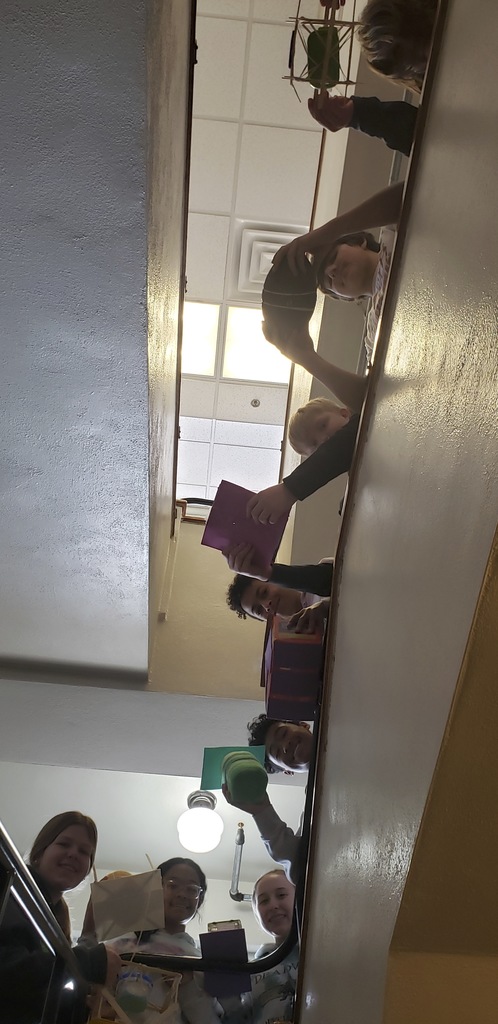 Tonight's game in Merna will be streamed on striv. Girls JV @ 4:30. Boys JV @ 5:00. Girls Varsity @ 6:00. Boys Varsity @ 7:45. Link: striv.tv/anselmo-merna

When using the Stapleton Public School App, you will need to click on Events to see the Sandhills Valley Mavericks Events. The District Calendar has the Stapleton School events on it.

CHRISTMAS CONCERT INTERNET STREAM: Currently we are planning to stream tonight's concert on the Sandhills Valley YouTube Channel. However, be advised that we have experienced some technical difficulties today that may keep us from doing so.

REQUEST: We are experiencing a heating problem at the school and would appreciate the temporary use of some space heaters (3-4). Although parts are coming, please have your students dress warm while we work through this.

Winter Sports Pictures will be today at 3 PM. This is for JH and High School.
Student Council 2022 Fundraiser- Support Our Volunteer Fire Fighters The 7-12th Grade Student Council Members planned and executed a fundraiser for volunteer firefighters who fought the fire in Halsey. Students collected just over $500.00, which was then matched by the Stapleton School Booster Club. This money went to purchasing items firefighters would need on a call. Packages included: tissue, wet wipes, jerky, trail mix, socks, Tylenol, Chapstick, lens wipes, and gift cards. These care packages were used as door prizes at a thank-you dinner in Thedford for those who fought the Halsey Fire.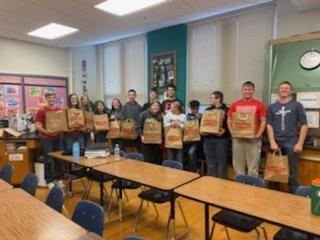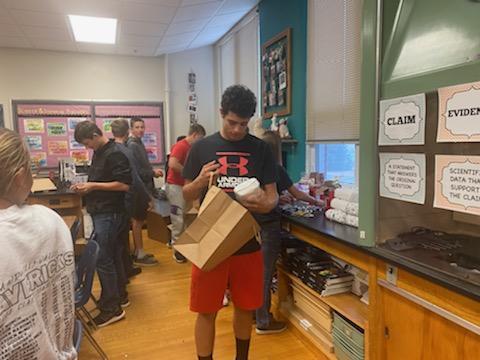 Larry Hardesty, who has published many articles of community research in the Stapleton Enterprise and is a 1965 graduate of SPS, came today to teach the third grade about our community's history! The third grade learned a lot about how our county and many small towns formed. Thank you, Mr. Hardesty!
Reminder: With no school for Stapleton, there will be NO activities Van after winter practices this Monday and Tuesday. Activities Van will start up on Wednesday, November 16th.

VETERAN'S DAY PROGRAM STREAMING ON SVM YOUTUBE: We'll be streaming today's program through the Sandhills Valley Youtube site. See you there! Program begins at 10am.

VETERAN'S DAY: The public is invited to our annual Veteran's Day program beginning at 10am in the gym. All Veterans are invited for a complimentary lunch following the program.

NOTIFICATION: NO SCHOOL on Tuesday, November 15th, due to SPS hosting MNAC Conference One-Act.
The Stapleton High School Student Council has been accepting donations to help thank our local firefighters. On November 11th, a thank-you dinner for all firefighters that fought in the Halsey fire will be held in Thedford at the fairgrounds from 5pm-11pm. This money will go to the purchase of gift baskets that will be used as door prizes the night of the event. If your family is interested in donating to this cause, this box will be in the office until Friday, November 4th. Thank-you in advance for your generosity.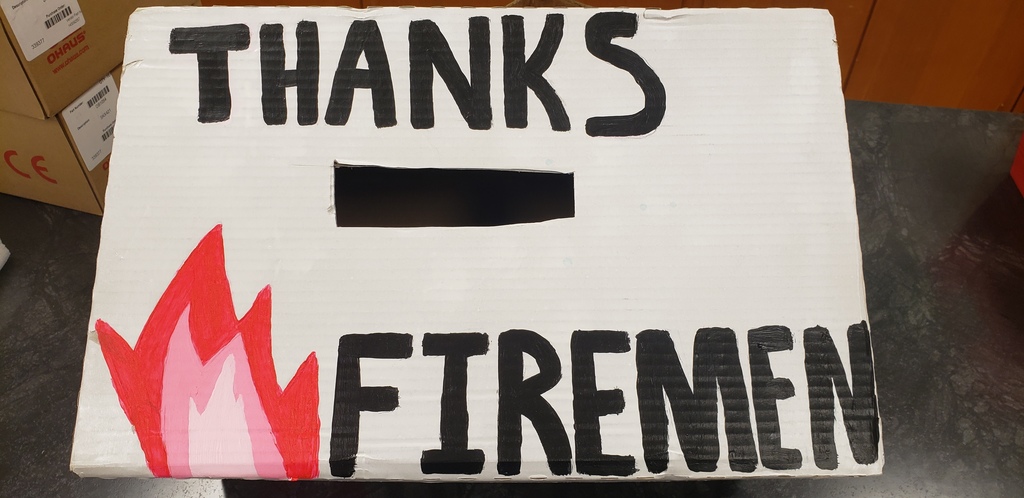 Halloween Parade will be at 2:45 today in the Big Gym.

The National Honor Society challenged the elementary classrooms to a door decorating contest to kick off Red Ribbon Week. We are scaring drugs away!!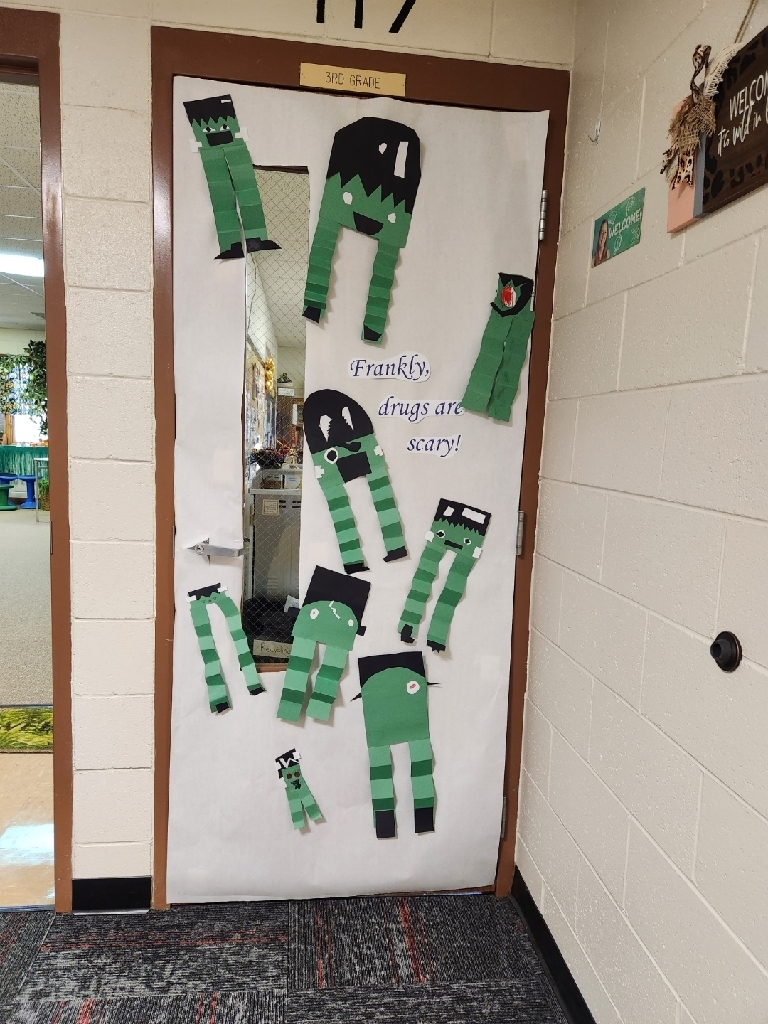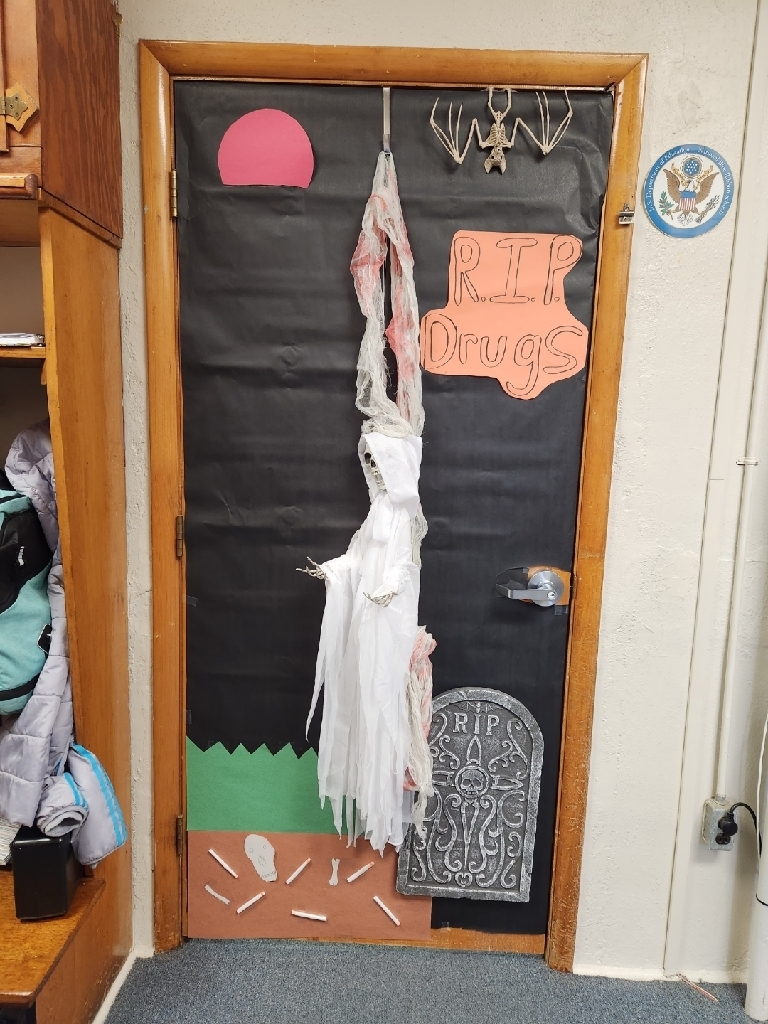 UPPER AND LOWER ELEMENTARY TEACHER Stapleton Public Schools is seeking applicants for both an Upper and Lower Elementary teacher for the 2023-2024 school year (Grade to be determined).  SPS is seeking applicants who will contribute to the professional knowledge of the school, while maintaining a student-centered classroom.  SPS offers a professional environment devoted to supporting teachers with their unique professional needs.  SPS teachers enjoy 15 days of discretionary leave per year, and an early school release on Fridays.  The school system is located 27 miles north of North Platte, Nebraska. The base salary for the 2022-23 school year is $36,700.  Instructors enjoy excellent benefits, including health and dental insurance, long-term disability, and an HSA account option. Interested candidates should email a letter of application, resume, transcripts, credentials, and three letters of recommendation to Brian Redinger - Superintendent of Schools @
brian.redinger@stapletonschools.org
. If mailing your application materials send to: You may email or call with any questions (308-636-2252). Candidates who are not certified to teach in Nebraska are advised to explore the process with the Nebraska Department of Education at
https://www.education.ne.gov/tcert/
.  The position is open until filled.